27 Years in Ministry Together!
Wichita Falls MCC is a loving, growing, vibrant community of people. Our mission is to be a
Christ-centered community of believers
. We strive to provide a
faith-filled
spiritual experience for families and individuals of all ages. Through
worship, music, play and service
we acknowledge and celebrate
God's all-inclusive love
. It is our sincere desire that you find a warm welcome at Wichita Falls MCC, and a place you may want to seriously consider as
your spiritual home
.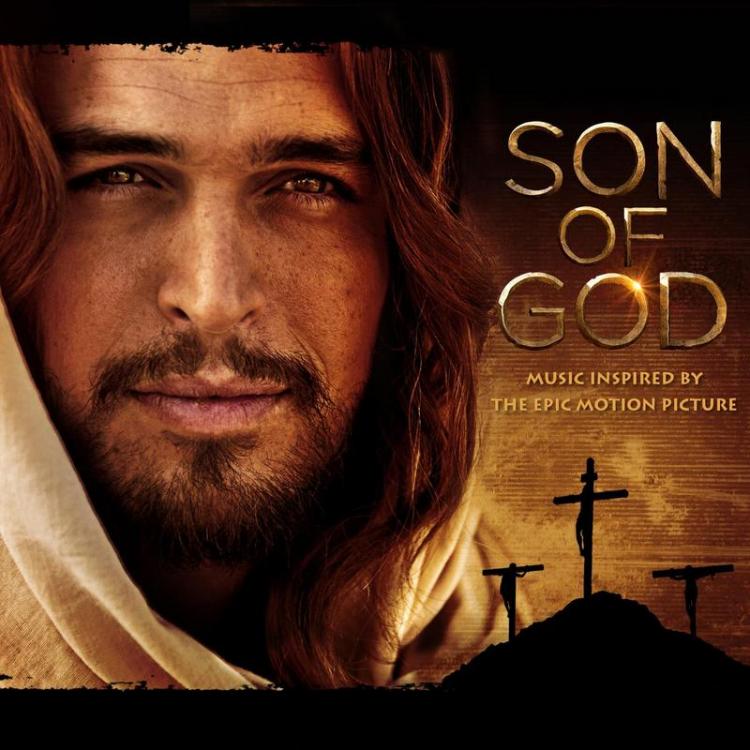 Tonight, YOUR church will join together to view a new movie…about the life of the one we follow, Jesus of Nazareth.
36 WFMCC folks planning to attend!
If you can't join us this evening, please consider making the trip to the theater over the next week to capture this cinematic display of the life of Jesus.
THEN…
Join in a journey of investigation further into the life and meaning of Jesus' life these two thousand years hence.
TWO opportunities to participate in small group studies will be provided each week of Lent.
Thursdays at 6:30pm (beginning March 6th), and Sundays at 9:00am (beginning March 9th). Choose which day/time best fits your schedule and don't miss this exciting opportunity to delve deeper into the life and ministry of Jesus, our Christ!
"The problem is, many of the people in need of saving are in churches, and at least part of what they need saving from is the idea that God sees the world the same way they do."

~ Barbara Brown Taylor, An Altar in the World: A Geography of Faith

IMAGINE…THE PEOPLE OF GOD
What does community look like that is living out its call to be the "people of God?" In this four week series, we are asked by our inspirational theme song to "Imagine the People of God" that care,
share, believe, receive, seek, dream and change.
"I will pour out my spirit on all flesh; your sons and your daughters
shall prophesy, your old ones shall dream dreams, and your
young ones shall see visions." ~ Joel 2:28-32
"Living in a State of Fruition"
Galatians 5:13-23 (MSG) & John 14:25-31 (NRSV)
Bring a Picture (or a copy of one) of yourself and your
chosen families that are impacted by our church or
impact your presence at our church…

Plan to leave it at church for awhile!

We're being artsy!

Come see what God
and a Tree
have in common…
"Wisdom is not gained by knowing what is right. Wisdom is gained by practicing what is right, and noticing what happens when that practice succeeds and when it fails."
~ Barbara Brown Taylor

,

An Altar in the World: A Geography of Faith
Return to the

Lord

your God, for God is gracious and merciful, slow to anger, and abounding in steadfast love; and the Lord relents over disaster.

(Joel 2:13)

"In a favorable time I listened to you, and in a day of salvation I have helped you." Behold, now is the favorable time; behold, now is the day of salvation.
(2 Corinthians 6:2)

Lent is the season of our faith intent on reviving our attention to what we believe, where we might share our faith, how we practice our faith, and focus on serving others. We observe Lent in an attempt to activate our faith through the season as we prepare to celebrate the resurrection of Christ.

Your church is in deed hosting such excellent offerings for your Lenten journey in hopes that you spend this season activating YOUR faith, every day and in every way possible. This year, we're getting our hands dirty, exercising our minds, and considering the temple of God that is our bodies… all to make way toward being the healthy Body of Christ!

Find YOUR passion for Christ and our faith this Lent! Get involved! Don't miss out on this opportunity to become even more blessed by God's presence in your life and the presence of our church.

Lent 2014 Programming…

Believe Offerings

"Son of God" Small Groups

Join in a weekly small group to consider the Son of God – who he was in this life and who he is in your life today.

Thursdays, 6:30pm (March 6 – April 10)

Sundays, 9:00am

(March 9 – April 13)

Practice Offerings

Worship – "Son of God" series

Attend worship for an in-depth exploration of the life of Christ!

Sundays, 11:00am

Public Communion

Come share in the ritual of communion offered in the community! Communion will be offered on Tuesdays, during the lunch hour (12:00-1:30pm) through Lent. Location TBA. Come and go communion service offered every 10 minutes. Texts from WFMCC will share location. (If you're not already getting WFMCC texts, please let us know at 214-500-1935!)

Share Offerings

Weekly Hospitality

Come to church at 10:00am and enjoy time to get to know your church! We've had MANY new folks who are seeking to create new relationships in their newfound Body of Christ. Come meet and greet…and connect!

Lunch with the Pastor

It's Back! Join in for lunch conversation with the Pastor on Wednesdays at 12:00pm! This one-hour lunch sharing will focus on the weekly message. March 12, 26, April 2, 9, 16

Lent 2014 Programming (continued)…


Serve

Offerings


Spring Break Mission

Trip!

This mission opportunity is open to all! Join Pastor Mel in Juarez, Mexico to build a house for a family who has no shelter. This simply constructed house will offer the family all they need to feel safe and life with joy. Email Pastor Mel if you're interested in going. (PastorMel@WichitaFalls MCC.org)

Cost: $200

Downtown Dinner

Offer your service to those in need by helping with our Downtown Dinner on March 18. Linda Hoagland will be leading this effort while Pastors Mel and Georgia are away on mission! March 18, 6:00-7:30pm

Homeless Survival Kits

Collect NOW, assemble April 11th, 3:00pm

P.E.T.S. Supply Drive!

Last month we helped the children…this Lent, let's help the pets! Taking donations beginning April 1 – Pillowcases, Dog houses, fencing supplies, laundry detergent, hand sanitizer, clip boards, spray bottles (any size).

Community Garden

Watering and planting help needed! Workers needed Tuesday mornings (9-11a) and Wednesday afternoons (1:30-8pm). Also Saturdays (9-11a).

Media Service

Offer your time to edit and publish recordings of our worship moments for those who cannot join us on Sundays! Training provided. Schedule based on your availability.

Building TaskList

Various projects are underway to enhance our facilities for better organization and greater use. If you have skills with a saw, hammer, drill…or even just with moving things around, help us make headway this season! Contact the church office (940-322-4100) with your interest.
"Every human interaction offers you the chance to make things better or to make things worse."

~ Barbara Brown Taylor, An Altar in the World: A Geography of Faith

Camera Rolling..
.And…ACTION!




We are filming a documentary! For their senior project, a group of Midwestern State University mass communications students are focusing their efforts on YOUR church!
Please keep the work of these passionate students in your prayers!
"With all the religious influence in Wichita Falls, it's just RIDICULOUS that people don't know about this church that's open to anyone. We want to tell that story and get the word out." ~ Maggie, Student Filmmaker
"According to the Talmud, every blade of grass has its own angel bending over it, whispering, "Grow, grow."

~ Barbara Brown Taylor, An Altar in the World: A Geography of Faith

"…salvation is not something that happens only at the end of a person's life. Salvation happens every time someone with a key uses it to open a door he could lock instead."

~ Barbara Brown Taylor, Leaving Church: A Memoir of Faith

ASH WEDNESDAY WORSHIP NEXT WEEK!

Ash Wednesday 2014
Join us next Wednesday evening, March 5th, for the observance of Ash Wednesday. This contemplative and musical service marks the beginning of Lent, and offers us the opportunity to be marked with the ashes of Palm Sunday…a symbol of our repentance. (

Repentance: Turning TOWARD God, perhaps in an act of apology for shortcomings, but always with joy at the knowledge that God receives!

) Don't miss this beautiful service in honor of our human limitations and God's all-inclusive love and welcome!
"Salvation is a word for the divine spaciousness that comes to human beings in all the tight places where their lives are at risk, regardless of how they got there or whether they know God's name. Sometimes it comes as an extended human hand and sometimes as a bolt from the blue, but either way it opens a door in what looked for all the world like a wall. This is the way of life, and God alone knows how it works."

~ Barbara Brown Taylor, Leaving Church: A Memoir of Faith

2014 Fundraiser Golf Tournament
Saturday, May 3rd, 2014
Archer City Country Club
Wichita Falls Metropolitan Community Church is sponsoring a Scramble Golf Tournament. The tournament will be held at Archer City Country club on Saturday, May 3, 2014.
Details…
Participants must be at least 16 years old to enter!!! The first 18 teams to register will be accepted. Each team will consist of 4 players and entry fee is $60 per player.
Registration Fee is due NO LATER THAN April 4, 2014.
Registration…
Complete the registration form and mail to:
WFMCC Golf Tournament
c/o Sandra George
1401 Travis St.
Wichita Falls, TX 76301
Checks payable to Wichita Falls Metropolitan Community Church
NOTE: Golf Tournament
OR
WE FED 73 PEOPLE IN FEBRUARY!!!
Next Dinner:

March 18th
Save the Dates: April 15, May 20, June 17
Come help us serve those in need! Arrive at or near 5:30pm. Dinner service starts at 6:00pm and ends at 7:30pm.
———————
CREATING A LIFE THAT MATTERS
Pray for Your 2013-2014 Class!
The class for this year's CLM study is 7 members strong! Please keep Kim F, Laura N, Crystal N, Shirley M, Deon W, Pam F, and Janise S as they take on this journey of rediscovery! We've entered course 2…Rediscovering Relationship with My Self!
—————-
GENDERQUEST
Let's Get Together, Yeah, Yeah, Yeah!
Join us for our monthly meeting of GenderQuest. We meet on the 2nd Tuesday of the month at 6:00pm in the WFMCC Sanctuary. Got gender? Then GenderQuest is for you!
OVEREATER'S ANONYMOUS
Compulsive overeaters are invited to a weekly meeting of Overeaters Anonymous on

Saturdays from
9:00 – 10:00 AM
at
WFMCC
at 1401 Travis (at 14th Street.) Please use the side door on Travis Street rather than the front door.
For more information, contact Linda at 940-723-4395.
—————
HELP US RE-TOOL THE CHURCH KITCHEN
With the
increased use of our

church kitchen this year for social gatherings, downtown dinner service, various meetings and ministries, we could use a revitalized set of tools for preparing food. Now through March 2014 Market Street
and United Grocery is hosting it's bi-annual cookware giveaway with their bonus stickers.

Consider collecting your stickers for the church!

Simply collect the stickers when you check out and bring them to church to place in the offering plate (or mail them to 1401 Travis St., WF, TX 76301). Thank you!
"There comes a time when it is vitally important for your spiritual health to drop your clothes, look in the mirror, and say, 'Here I am. This is the body-like-no-other that my life has shaped. I live here. This is my soul's address"
~ Barbara Brown Taylor

Wichita Falls Metropolitan Community Church
|
1401 Travis Street
|
Wichita Falls
|
TX
|
76301