27 Years in Ministry Together!
Wichita Falls MCC is an
exu
berantly inclusive

,

loving

, and

serving

community of faith offering

God's promise

,

Christ's salvation

, and the

Holy Spirit's comfort

to all. Our mission to accomplish this vision of our church is to:

Gather in compassionate kinship

with acceptance of all,

Encourage awakenings

within the diverse paths of following Christ, and

Celebrate

a common faith in a

loving God

,

endless hope

in the face of suffering and doubt, and the many

gifts of the Spirit

present in the Body of Christ.

It is our sincere desire that you find a warm welcome at Wichita Falls MCC, and a place you may want to seriously consider as

your spiritual home

.
THE SERIES CONTINUES…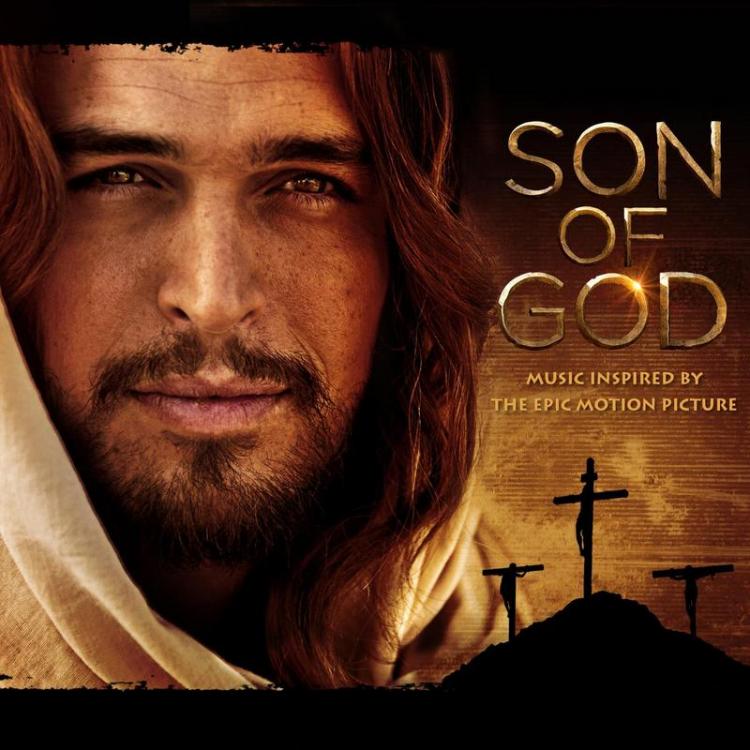 9:00am – Sunday School
"The Lamb of God"
10:00am Hospitality!!! Yum! Breakfast!
11:00 Worship – "The Great Shepherd"
John 10:22-30 (NRSV)
Isaiah 40:9-11 (MSG)
"The Word is living, being, spirit, all verdant greening, all creativity. This Word manifests itself in every creature."
~ Hildegard von Bingen

You're almost out of time!!! Register Now!
2014 Fundraiser Golf Tournament
Saturday, May 3rd, 2014
Archer City Country Club
Wichita Falls Metropolitan Community Church is sponsoring a Scramble Golf Tournament. The tournament will be held at Archer City Country club on Saturday, May 3, 2014.
Details…
Participants must be at least 16 years old to enter!!! The first 18 teams to register will be accepted. Each team will consist of 4 players and entry fee is $60 per player.
Registration Fee is due NO LATER THAN April 4, 2014.
Registration…
Complete the registration form and mail to:
WFMCC Golf Tournament
c/o Sandra George
1401 Travis St.
Wichita Falls, TX 76301
Checks payable to Wichita Falls Metropolitan Community Church
NOTE: Golf Tournament
OR
"God is the good
and all things which proceed from him
are good."
~ Hildegard von Bingen

Lent 2014 Programming…

Believe Offerings

"Son of God" Small Groups

Join in a weekly small group to consider the Son of God – who he was in this life and who he is in your life today.

Thursdays, 6:30pm (March 6 – April 10)

Sundays, 9:00am

(March 9 – April 13)

Practice Offerings

Worship – "Son of God" series

Attend worship for an in-depth exploration of the life of Christ!

Sundays, 11:00am

Public Communion

Come share in the ritual of communion offered in the community! Communion will be offered on Tuesdays, during the lunch hour (12:00-1:30pm) through Lent. Location: Harold Jones Park at 9th & Broad Streets. Come and go communion service offered every 10 minutes. Texts from WFMCC will share reminders. (If you're not already getting WFMCC texts, please let us know at 214-500-1935!)

Share Offerings

Weekly Hospitality

Come to church at 10:00am and enjoy time to get to know your church! We've had MANY new folks who are seeking to create new relationships in their newfound Body of Christ. Come meet and greet…and connect!

Lunch with the Pastor

It's Back! Join in for lunch conversation with the Pastor on Wednesdays at 12:00pm! This one-hour lunch sharing will focus on the weekly message. March 12, 19, 26, April 2, 9, 16

Serve

Offerings

Downtown
Dinner

Offer your service to those in need by helping with our Downtown Dinner on March 18th, 6:00-7:30pm

Homelessness Survival Kits

Collect NOW, assemble April 11th, 3:00pm

P.E.T.S. Supply Drive!

Last month we helped the children…this Lent, let's help the pets! Taking donations beginning April 1 – Pillowcases, Dog houses, fencing supplies, laundry detergent, hand sanitizer, clip boards, spray bottles (any size).

Community Garden

Watering and planting help needed! Workers needed Tuesday mornings (9-11a) and Wednesday afternoons (1:30-8pm). Also Saturdays (9-11a).

Media Service

Offer your time to edit and publish recordings of our worship moments for those who cannot join us on Sundays! Training provided. Schedule based on your availability.

Building TaskList

Various projects are underway to enhance our facilities for better organization and greater use. If you have skills with a saw, hammer, drill…or even just with moving things around, help us make headway this season! Contact the church office (940-322-4100) with your interest.
"The truly holy person welcomes all that is earthly."

~ Hildegard von Bingen

Wild Bird Rescue Open House
We are broadening our outreach to include a variety of organizations; those serving the many human needs of our siblings in Christ, as well as the needs of God's beautiful creation. This Saturday, March 29th, Wild Bird Rescue, Inc. will host an open house to share their work with all who would like to be connected to God's beautiful creatures of the air.

Join Pastor Mel and Brylee at the open house from 1:00pm – 2:30pm

(Brylee has softball, so we have to leave a little early) to learn more about this organization and how we might be able to help them help these beautiful birds. This is both an outreach possibility for us, and it's a community building opportunity! Come out and meet the baby birds!


Want to help immediately??? Bring with you a bag of bird seed or Science Diet cat food (adult feline maintenance) for the baby birds! See you there!
Wild Bird Rescue, Inc.
4611 Lake Shore Drive, Wichita Falls, TX
Baby Bird Shower and Open House
March 29th | 1:00pm – 3:00pm
——————–
P.E.T.S. Drive & Mission!
This April, we will focus our efforts for service on P.E.T.S. (Preventing Euthanasia Through Sterilization) – a not-for-profit organization that offers low-cost veterinary care (spaying, neutering, vaccinations) for those who receive government assistance and own pets. Euthanasia is the last stop effort for reducing the number of stray, suffering, and mistreated animals. P.E.T.S. attempts to lower the number of animals euthanized by offering spaying and neutering and care for pets that otherwise may end up on the street due to owners' lack of resources to care for them.
General Supplies Needed…
Laundry detergent (high efficiency), Hand sanitizer, Copy paper, Ink pens, Clip boards, Towels (used is ok), Spray bottles (any size), Postage, Cleaning supplies, Trash bags (33 gal, 13 gal), Ziplock bags (all sizes needed!), Paper towels
Pillowcases for transport of cats! Dog Collars (any size, used ok). Leashes (any size, used ok).
P.E.T.S. is actively working to end the habit of some dog owners who chain their dogs. Operation Chain-OFF provides supplies and volunteers every Saturday. So, as a church body, we will offer our efforts as a mission project to the least-of-these – those dogs who have no opportunity to be free to run around a yard!
Our Mission Date: April 5th, morning. If you're interested in helping, let Pastor Mel know! (214-500-1935, PastorMel@WichitaFallsMCC.org).
"Glance at the sun. See the moon and the stars. Gaze at the beauty of earth's greenings. Now, think.
What delight God gives to humankind with all these things. . . .
All nature is at the disposal of humankind.
We are to work with it. For without we cannot survive."

~ Hildegard von Bingen

CONGREGATIONAL MEETING UPDATE
This year's congregational meeting
accomplished a LOT of co-work in our church community! Thanks to all who offered your time and attention to our voting items! Here's the synopsis of our meeting…
Board Member Elections – Beth Romm re-elected to the Board of Trustees. One position remains open on the board and will be filled by appointment until our next congregational meeting.
New mission and vision statements for

WFMCC

were approved!
Read the Guiding Document on Church Relationships that will influence our life as a community of faith – Affirmed by the Congregation.
Leadership reports were received and approved.
A new Sexual Misconduct policy was affirmed by the congregation. View it here.
We voted to move our annual congregational meeting to the Fall, so our next Congregational Meeting will take place in the last week of October 2014. (This also aligns our fiscal year to the calendar year.)
Our remaining year 2014 budget was approved. View the budget here.
We approved changes to our bylaws to reflect grammatical corrections and changes to our vision, mission, and our annual meeting. View the bylaws here.
It's a GREAT time to be a part of our church…
making a difference as the Body of Christ in the world around us;
living in community with one another;
doing business as a church organization with integrity!
"God hugs you. You are encircled by the arms of the mystery of God."

~ Hildegard von Bingen

"Good People, most royal greening verdancy, rooted in the sun,
you shine with radiant light."

~ Hildegard von Bingen

Help Create Safety for ALL at Church!
At Wichita Falls MCC, we endeavor to welcome everyone into a safe and loving space to form and deepen a relationship with God. We do not place barriers on access to our community or to our worship. That means, no matter how intentional we are about including anyone who would enter our doors, we do encounter situations in which people who are broken in spirit and whose history includes acts of violence also enter our flock.
We recall that Jesus welcomed anyone who approached him, knowing that deep in their yearnings lives a desire to be healed and to be whole…to be redeemed.
Rather than focus on who has done what in their past, or who might act out again, we are intent on building a structure of safety that focuses us on the positive aspects of being a safe place. Safety for children, for youth, for survivors of abuse, for the developmentally less-able, for the vulnerable in all ages, all genders, and all situations.
To that end, Pastor Mel is heading up a team to develop a "Safe Sanctuary" policy and plan to intentionally create safety AS A MINISTRY of our church. The Board of Trustees and Deacon Council will be represented in this process, and no more than five qualified, informed individuals among our membership and friends are sought. In order to assist, some experience in dealing with civil corrections, probation, counseling, and research are helpful.
If you have interest in joining in this process, please let Pastor Mel know immediately (214-500-1935, PastorMel@WichitaFallsMCC.org). Work on this team will begin as soon as possible and we hope to have our first level of policies in place by Easter.
We have the opportunity to create safety in such a way that no one ever need worry that those we love best are under the protection and celebration of a loving God and an attentive, loving community. Cheers for our Safe Sanctuary!
"Divinity is aimed at humanity."

~ Hildegard von Bingen

WE FED 63 PEOPLE IN MARCH!!!
Save the Dates: May 20, June 17
Come help us serve those in need! Arrive at or near 5:30pm. Dinner service starts at 6:00pm and ends at 7:30pm.
———————
CREATING A LIFE THAT MATTERS
Pray for Your 2013-2014 Class!
The class for this year's CLM study is 7 members strong! Please keep Kim F, Laura N, Crystal N, Shirley M, Deon W, Pam F, and Janise S as they take on this journey of rediscovery! We've entered course 2…Rediscovering Relationship with My Self!
—————-
GENDERQUEST
Let's Get Together, Yeah, Yeah, Yeah!
Join us for our monthly meeting of GenderQuest. We meet on the 2nd Tuesday of the month at 6:00pm in the WFMCC Sanctuary. Got gender? Then GenderQuest is for you!
OVEREATER'S ANONYMOUS
Compulsive overeaters are invited to a weekly meeting of Overeaters Anonymous on
Saturdays from
9:00 – 10:00 AM
at
WFMCC
at 1401 Travis (at 14th Street.) Please use the side door on Travis Street rather than the front door.
For more information, contact Linda at 940-723-4395.
"Humankind, full of all creative possibilities, is God's work. Humankind alone is called to assist God. Humankind is called to co-create. With nature's help, humankind can set into creation all that is necessary and life-sustaining."
~ Hildegard von Bingen

Wichita Falls Metropolitan Community Church
|
1401 Travis Street
|
Wichita Falls
|
TX
|
76301