27 Years in Ministry Together!
Wichita Falls MCC is a loving, growing, vibrant community of people. Our mission is to be a
Christ-centered community of believers
. We strive to provide a
faith-filled
spiritual experience for families and individuals of all ages. Through
worship, music, play and service
we acknowledge and celebrate
God's all-inclusive love
. It is our sincere desire that you find a warm welcome at Wichita Falls MCC, and a place you may want to seriously consider as
your spiritual home
.
THE SERIES CONTINUES…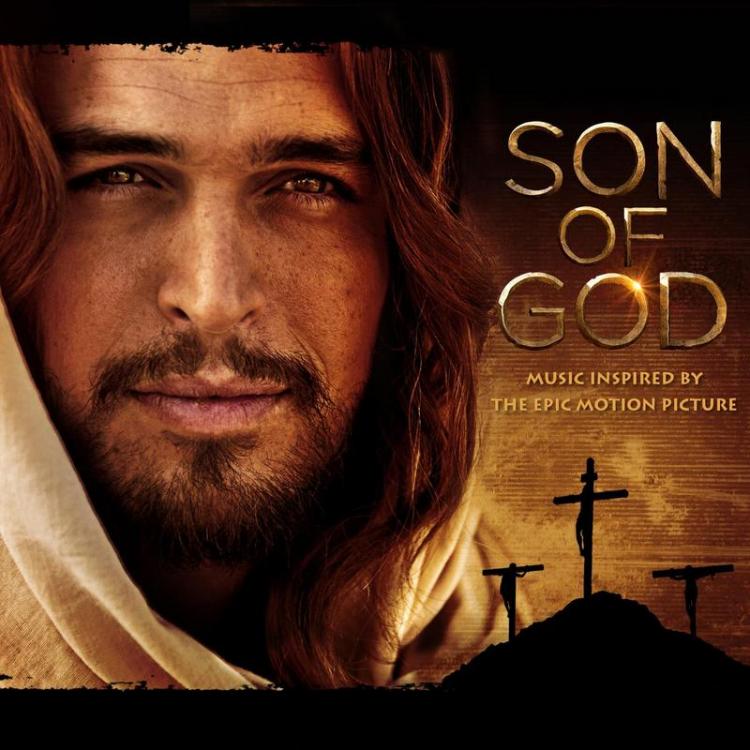 9:00am – Sunday School
"The Son of God"
10:00am Hospitality!!! Yum! Breakfast!
11:00 Worship – "The Sinner's Friend"
Luke 18:9-14 (NRSV)
Isaiah 41:8-10, 14-16 (The Message)
"Faith is a process of leaping into the abyss not on the basis of any certainty about ~where~ we shall land, but rather on the belief that we ~shall~ land."
~ Rev. Dr. Carter Heyward

REPENT!!! REPENT!!!

It's a word we're not particularly comfortable with. But "repent" is a necessary part of living a life dedicated to Christ. "The Greek word for repentance is

metanoia

– literally, to think differently or to change one's mind. But it means something deeper than this in the Gospels. It means to have a change of mind that leads to a change of heart and a change of values that ultimately leads to a changed life." (

The Way

)

This season of Lent is prime opportunity to repent – to change your mind…and welcome a change of life. In the movie "Son of God" when Jesus tells Peter that he's going to change his life, Peter asks, "who says I want to?" It's a momentary eye-roll that each of us may be tempted to make in response to making change in life. Yet, it is exactly this change that being a person of faith is all about.

Be changed. In mind, heart, and body. And find that life has a whole new meaning…an even better meaning than you've imagined before. Join in!

Lent 2014 Programming…

Believe Offerings

"Son of God" Small Groups

Join in a weekly small group to consider the Son of God – who he was in this life and who he is in your life today.

Thursdays, 6:30pm (March 6 – April 10)

Sundays, 9:00am

(March 9 – April 13)

Practice Offerings

Worship – "Son of God" series

Attend worship for an in-depth exploration of the life of Christ!

Sundays, 11:00am

Public Communion

Come share in the ritual of communion offered in the community! Communion will be offered on Tuesdays, during the lunch hour (12:00-1:30pm) through Lent. Location: Harold Jones Park at 9th & Broad Streets. Come and go communion service offered every 10 minutes. Texts from WFMCC will share reminders. (If you're not already getting WFMCC texts, please let us know at 214-500-1935!)

Share Offerings

Weekly Hospitality

Come to church at 10:00am and enjoy time to get to know your church! We've had MANY new folks who are seeking to create new relationships in their newfound Body of Christ. Come meet and greet…and connect!

Lunch with the Pastor

It's Back! Join in for lunch conversation with the Pastor on Wednesdays at 12:00pm! This one-hour lunch sharing will focus on the weekly message. March 12, 19, 26, April 2, 9, 16


Lent 2014 Programming (continued)…



Serve

Offerings

Downtown
Dinner

Offer your service to those in need by helping with our Downtown Dinner on March 18th, 6:00-7:30pm

Homelessness Survival Kits

Collect NOW, assemble April 11th, 3:00pm

P.E.T.S. Supply Drive!

Last month we helped the children…this Lent, let's help the pets! Taking donations beginning April 1 – Pillowcases, Dog houses, fencing supplies, laundry detergent, hand sanitizer, clip boards, spray bottles (any size).

Community Garden

Watering and planting help needed! Workers needed Tuesday mornings (9-11a) and Wednesday afternoons (1:30-8pm). Also Saturdays (9-11a).

Media Service

Offer your time to edit and publish recordings of our worship moments for those who cannot join us on Sundays! Training provided. Schedule based on your availability.

Building TaskList

Various projects are underway to enhance our facilities for better organization and greater use. If you have skills with a saw, hammer, drill…or even just with moving things around, help us make headway this season! Contact the church office (940-322-4100) with your interest.
"We are born in relation, we live in relation, we die in relation. There is, literally, no such human place as simply 'inside myself'. Nor is any person, creed, ideology, or movement entirely 'outside myself'."

~ Rev. Dr. Carter Heyward

P.E.T.S. Drive & Mission!
This April, we will focus our efforts for service on P.E.T.S. (Preventing Euthanasia Through Sterilization) – a not-for-profit organization that offers low-cost veterinary care (spaying, neutering, vaccinations) for those who receive government assistance and own pets. Euthanasia is the last stop effort for reducing the number of stray, suffering, and mistreated animals. P.E.T.S. attempts to lower the number of animals euthanized by offering spaying and neutering and care for pets that otherwise may end up on the street due to owners' lack of resources to care for them.
General Supplies Needed…
Laundry detergent (high efficiency), Hand sanitizer, Copy paper, Ink pens, Clip boards, Towels (used is ok), Spray bottles (any size), Postage, Cleaning supplies, Trash bags (33 gal, 13 gal), Ziplock bags (all sizes needed!), Paper towels
Pillowcases for transport of cats! Dog Collars (any size, used ok). Leashes (any size, used ok).
Donations can also help with…
Hounds Habitat Project –
P.E.T.S. has teamed up with the handy and skilled students at The Carrigan Career Center to create a steady supply of high quality large dog houses. Under the supervision of their animal-friendly leader, Scott Little, this team has agreed to build as many dog houses as they can. They are furnishing the tools, labor, and time. We just have to furnish the building supplies. We can build a large dog house for around $60.00 which is a fraction of what it would cost to buy one new. We are asking for donations to help with this project and would be happy to come and pick up any unused good condition dog house from someone that no longer needs it.
P.E.T.S. is actively working to end the habit of some dog owners who chain their dogs. Operation Chain-OFF provides supplies and volunteers every Saturday. So, as a church body, we will offer our efforts as a mission project to the least-of-these – those dogs who have no opportunity to be free to run around a yard! Our Mission Date: April 5th, morning. If you're interested in helping, let Pastor Mel know! (214-500-1935,
PastorMel@WichitaFallsMCC.org
).
"Love is a choice — not simply, or necessarily, a rational choice, but rather a willingness to be present to others without pretense or guile."

~ Rev. Dr. Carter Heyward

"Love is a conversion to humanity – a willingness to participate with others in the healing of a broken world and broken lives. Love is the choice to experience life as a member of the human family, a partner in the dance of life."

~ Rev. Dr. Carter Heyward

A LENTEN CHANGE THAT COUNTS!


Tammy had an idea for me to share with you…a Lent/Stewardship idea. I promised I'd share… ~Pastor Mel
My partner Tammy and I were checking in after a long day this week. It's been one of THOSE weeks, when fear, isolation, and aggravation seem to be at every turn for our family. Yet, we continue to deal with it in our various ways. Tammy: irons and works and cleans. Brylee: homeworks, watches tv, and sleeps. Me, uh, well…I tend to do imitations of Taz, the tasmanian devil. Complete with understandable verbal
exclamations. :o)

Sometimes, my Taz is very sweet. Looking more like this little guy…
But, on occasion, when I'm not tending to myself, well, my Taz looks more like him…
Tammy decided it's time to put my inner Taz to some good. So, she's taken a jar, handed me a roll of quarters, and every time I have a moment – griping, cussing, hollering…or even just feel like doing it, I drop a quarter in the jar. She will drop a quarter in every time her vice gets her, too.

So, here's the idea. Many of you have given up something for Lent. Others have decided to take on a new practice or study. Yet, no matter what we decide to let go of/take on during Lent, there are vices that each of us have throughout the year – bits of our character we'd like to change. So, in an effort to bolster our "Change that Counts" drive (that will be counted after Easter), my household (and if you'd like, yours) is installing a swear jar. (It doesn't have to be for swears!)

Get a basic mason jar or a designated cup or bowl, tape to the side of it what the jar is for, and place it in a PROMINENT place in your house. Gather up whatever change you can – and go ahead and place it in the jar…that's to represent the past. Then, you add to the jar in two ways…

1) if you participate in your chosen vice. (So, if I act like Taz and have a spaz moment.)
2) if you WANT to participate in your chosen vice and choose not to.

The intention of the game: PAY ATTENTION to your thoughts, feelings, actions…and GIVE TO GOD in the process, for God created you with wonder and with humor and with love. We're a church that seeks to make "Change that Counts" – choose to allow the changes in your life to add up, too!

Bring your change jars to church on Easter (April 20) to empty into the "Change that Counts" jug! Have FUN!!!
"Those who believe something can't be done shouldn't interfere with those who are doing it."

~ Rev. Dr. Carter Heyward

CONGREGATIONAL MEETING – NEED ALL MEMBERS!
SPECIAL ANNOUNCEMENT!
Congregational Meeting Date:
March 23
!
This years congregational meeting
will take place on
March 23
, immediately following worship. Members are needed to attend as we make some very important decisions about our churches future! Up for consideration:
* Board Member Elections – Beth Romm (Treas.) and Becky Rhodes (member at large) are at the completion of their terms of service. Applicants and applications for re-election will be available for consideration before the vote.
* New mission and vision statements for
WFMCC
* Pastoral Measure: congregational relationships covenant
* Leadership reports
* Annual congregational meeting rescheduling
* Budget considerations for 2014/2015
PRE-MEETING QUESTION AND ANSWER FORUM
March 18 – 6:45pm
(We will be wrapping up Downtown Dinner early!)
Pastor Mel, the Board of Trustees, and new Board applicants will welcome your questions and comments about the Congregational Meeting voting items on
Tuesday, March 18
, at
6:45pm
. Intended to be a one-hour forum, this is your opportunity for questions and dialogue about each measure! Please plan to attend.
"… the shape of God is justice … "

~ Rev. Dr. Carter Heyward

2014 Fundraiser Golf Tournament
Saturday, May 3rd, 2014
Archer City Country Club
Wichita Falls Metropolitan Community Church is sponsoring a Scramble Golf Tournament. The tournament will be held at Archer City Country club on Saturday, May 3, 2014.
Details…
Participants must be at least 16 years old to enter!!! The first 18 teams to register will be accepted. Each team will consist of 4 players and entry fee is $60 per player.
Registration Fee is due NO LATER THAN April 4, 2014.
Registration…
Complete the registration form and mail to:
WFMCC Golf Tournament
c/o Sandra George
1401 Travis St.
Wichita Falls, TX 76301
Checks payable to Wichita Falls Metropolitan Community Church
NOTE: Golf Tournament
OR
WE FED 73 PEOPLE IN FEBRUARY!!!
Next Dinner:

March 18th
Save the Dates: April 15, May 20, June 17
Come help us serve those in need! Arrive at or near 5:30pm. Dinner service starts at 6:00pm and ends at 7:30pm.
———————
CREATING A LIFE THAT MATTERS
Pray for Your 2013-2014 Class!
The class for this year's CLM study is 7 members strong! Please keep Kim F, Laura N, Crystal N, Shirley M, Deon W, Pam F, and Janise S as they take on this journey of rediscovery! We've entered course 2…Rediscovering Relationship with My Self!
—————-
GENDERQUEST
Let's Get Together, Yeah, Yeah, Yeah!
Join us for our monthly meeting of GenderQuest. We meet on the 2nd Tuesday of the month at 6:00pm in the WFMCC Sanctuary. Got gender? Then GenderQuest is for you!
OVEREATER'S ANONYMOUS
Compulsive overeaters are invited to a weekly meeting of Overeaters Anonymous on

Saturdays from
9:00 – 10:00 AM
at
WFMCC
at 1401 Travis (at 14th Street.) Please use the side door on Travis Street rather than the front door.
For more information, contact Linda at 940-723-4395.
—————
With the
increased use of our

church kitchen this year for social gatherings, downtown dinner service, various meetings and ministries, we could use a revitalized set of tools for preparing food.
If you've collected stickers to share with the church, please get them to the church by this Sunday, March 16th! We must turn stickers in next week to claim the cookware! Thank you!
"The church is not a social club of folks with the same tastes or manners. Christianity is not an artificial sweetener."
~ Rev. Dr. Carter Heyward

Wichita Falls Metropolitan Community Church
|
1401 Travis Street
|
Wichita Falls
|
TX
|
76301