| | |
| --- | --- |
| | 11 April 2014, In this Issue… |
WHO WE ARE…
Wichita Falls MCC is an
exu
berantly inclusive
,
loving
, and
serving
community of faith offering
God's promise
,
Christ's salvation
, and the
Holy Spirit's comfort
to all. Our mission to accomplish this vision of our church is to:
Gather in compassionate kinship
with acceptance of all,
Encourage awakenings
within the diverse paths of following Christ, and
Celebrate
a common faith in a
loving God
,
endless hope
in the face of suffering and doubt, and the many
gifts of the Spirit
present in the Body of Christ.
It is our sincere desire that you find a warm welcome at Wichita Falls MCC,
and a place you may want to seriously consider as

your spiritual home

.
WORSHIP THIS WEEK
It's Palm Sunday!
Sermon Title: "The Coming King"
Scriptures:
Luke 19:28-38 (NRSV),
Zechariah 9:9-10 (MSG)

Don't Forget…BRING A PICTURE OF YOURSELF AND YOUR FAMILY (AND YOUR FRIENDS) TO SHARE ON THE WALL MURAL AT CHURCH!
HOLY WEEK – DON'T MISS A THING!
It's finally here!!! Holy Week! *Pastor Happy Dance!*

Every year we come together as a faith community to celebrate the resurrection of Jesus. … … … Well, actually, we do that every Sunday, BUT, at this Easter time, we do it in even better style than usual! Whether you're a weekly attendee or can't make it to church but once a year, do NOT miss out on this full week of worship and fellowship!

This Sunday – Palm Sunday

Join us at 9:00am for the last Sunday School session of the "Son of God" series, entitled "Sar-Shalom: The Prince of Peace"; 10:00am for our Hospitality Hour; 11:00am for worship that commemorates the arrival of Jesus in Jerusalem. Bring a picture of yourself, your family and your friends to share on the wall mural at church!
Maundy Thursday: Community Seder
Thursday, 17 April 2014 – 6:30pm
Join us for our annual community Seder meal. The word "Seder" means "order" – this meal is a chance to experience some of the aspects of our ancestral faith, and celebrate the renewal of God's covenant with human beings through the person and sacrifice of Christ. (This is NOT a traditional Jewish Seder!) Bring a dish to share; the main dish and ritual foods will be provided. We are not observing kosher, so bring whatever dish you would like…with the exception of: NO Bread (it will be provided) and NO Pork dishes. PLEASE let Pastor Mel know you're planning to attend by
sending a quick text to 214-500-1935 or
replying to this email
!
Good Friday: Worship Service

Friday, 18 April 2014 – 7:00pm

This year's Good Friday service is a truly interactive, visceral experience! Utilizing the technology of video and stage lighting, along with the EXCEEDING talents of our WFMCC Dance Troop, we will observe the somber anniversary of the crucifixion. Come experience worship in a new way…and know that death is not the end of the story!
Easter Backyard BBQ/Fun Day!


Saturday, 19 April 2014 – 11:00am-3:00pm
Featuring games, food, booths, Easter egg hunt, and community gathering, our annual Easter Backyard BBQ/Fun Day never fails to entertain! Come enjoy your extended MCC family and share in Christ's love as a community of faith. This year's day includes:
Lunch! – Feel free to bring a dish to share…brisket, burgers and hot dogs being provided.
Dessert Auction
Deviled Egg Contest (eggs MUST be available for judges at 11:30am!)
Booths – Games and Prizes!
Games – Fun for All Ages!
Easter Egg Hunt – All children and youth under 18 are welcome to enjoy the hunt! (Teens are welcome to help the Easter Bunny hide the eggs…get in touch with Kelly.)
Popcorn & Snow Cones
Easter Sunday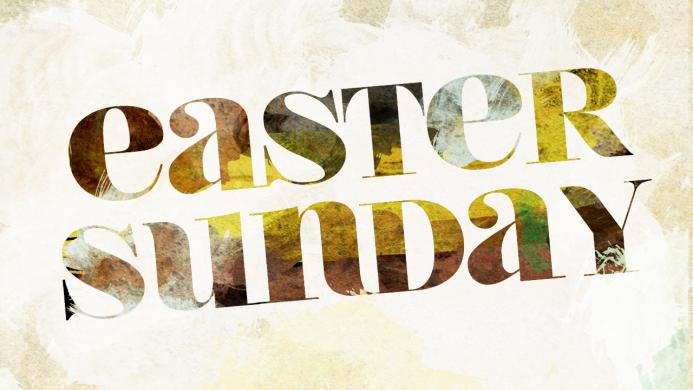 Sunday, 20 April 2014
Join us on Easter Sunday to celebrate the living Christ!
8:45-10:45am – Hospitality Breakfast, come and go
9:30am – Worship Music Rehearsals
11:00am – Worship…featuring:

WFMCC Voices in Praise Choir
Handchime Ensemble
Brass Ensemble
HELPING OUR COMMUNITY

Get Busy, Believe Better!
An integral part of being a community of faith is founded on the ways in which we reach beyond our doors and into the community around us. As Jesus did, we best serve God when we choose serve others. Here's what's going on and coming up in service to others.
Get Busy, Believe Better!
P.E.T.S. Drive Continues!
Help us gather as many supplies as we can for the P.E.T.S. organization. P.E.T.S (Preventing Euthanasia Through Sterilization) provides low cost and free spay and neutering for dogs and cats in an effort to reduce the number of unwanted pets roaming around the Falls. The fewer accidental pregnancies will result in fewer euthanized animals! Deadline is Easter Sunday! Supplies will be delivered to P.E.T.S. on April 22nd. Here's what they need…
General Supplies Needed…
Laundry detergent (high efficiency), Hand sanitizer, Copy paper, Ink pens, Clip boards, Towels (used is ok), Spray bottles (any size), Postage, Cleaning supplies, Trash bags (33 gal, 13 gal), Ziplock bags (all sizes needed!), Paper towels
.
Pillowcases for transport of cats! Dog Collars (any size, used ok). Leashes (any size, used ok).
Homelessness Survival Kits
It's that time again! We endeavor to provide survival kits every quarter of the year to those who live on the street in the Falls. Each kit includes weather-specific supplies, and 50 kits is our goal! Start gathering your donations NOW. Deadline is May 4th! Kits will be assembled on Thursday, May 8th at 6:30pm. Please come help!
Aloe Vera (ravel size), Sunscreen, Deodorant, Ball Caps, Band Aids, Antiseptic Wipes, Bug Spray, Bottled Water, Gatorade Packets, Granola Bars, Cereal Bars, Canned Meat (with pop top), Nuts, Sunflower Seeds, Chapstick with SPF, Bar Soap, Sunglasses.
CHURCH BENEFIT FUNDRAISER.
You're almost out of time!!! Register Now!
2014 Fundraiser Golf Tournament
Saturday, May 3rd, 2014 | Archer City Country Club
Wichita Falls Metropolitan Community Church is sponsoring a Scramble Golf Tournament. The tournament will be held at Archer City Country club on Saturday, May 3, 2014. Participants must be at least 16 years old to enter!!!

The first 18 teams to register will be accepted. Each team will consist of 4 players and entry fee is $60 per player. Registration Fee is due NO LATER THAN April 18, 2014.

Complete the registration form and mail to: WFMCC Golf Tournament c/o Sandra George, 1401 Travis St., Wichita Falls, TX 76301. Checks payable to Wichita Falls Metropolitan Community Church. NOTE: Golf Tournament
ADDITIONAL NEWS…

WE FED 63 PEOPLE IN MARCH!!!
Save the Dates: May 20, June 17
Come help us serve those in need! Arrive at or near 5:30pm. Dinner service starts at 6:00pm and ends at 7:30pm.
———————
CREATING A LIFE THAT MATTERS
Pray for Your 2013-2014 Class!
The class for this year's CLM study is 7 members strong! Please keep Kim F, Laura N, Crystal N, Shirley M, Deon W, Pam F, and Janise S as they take on this journey of rediscovery! We've entered course 2…Rediscovering Relationship with My Self!
—————-
GENDERQUEST
Let's Get Together, Yeah, Yeah, Yeah!
Join us for our monthly meeting of GenderQuest. We meet on the 2nd Tuesday of the month at 6:00pm in the WFMCC Sanctuary. Got gender? Then GenderQuest is for you!
OVEREATER'S ANONYMOUS
Compulsive overeaters are invited to a weekly meeting of Overeaters Anonymous on
Saturdays from
9:00 – 10:00 AM
at
WFMCC
at 1401 Travis (at 14th Street.) Please use the side door on Travis Street rather than the front door.
For more information, contact Linda at 940-723-4395.
A LITTLE CONTEXT – A reading from 2 Timothy 4:1-8
This text was quoted in part to decry the viability of our church – and really any church that is open to and accepting of all people – as "fiction". Rather than taking their word for it, read the text for yourself…

In the presence of God and of Christ Jesus, who is to judge the living and the dead, and in view of his appearing and his kingdom, I solemnly urge you:

proclaim the message; be persistent whether the time is favourable or unfavourable; convince, rebuke, and encourage, with the utmost patience in teaching

. For the time is coming when people will not put up with sound doctrine, but having itching ears, they will accumulate for themselves teachers to suit their own desires, and will turn away from listening to the truth and wander away to myths. As for you,

always be sober, endure suffering, do the work of an evangelist, carry out your ministry fully

. As for me, I am already being poured out as a libation, and the time of my departure has come. I have fought the good fight, I have finished the race, I have kept the faith. From now on there is reserved for me the crown of righteousness, which the Lord, the righteous judge, will give to me on that day, and not only to me but also to all who have longed for his appearing.

Keep up the good Gospel, MCC! You Are Loved!

Let no one tell you otherwise!
Yay, Church!!!
Wichita Falls Metropolitan Community Church
|
1401 Travis Street
|
Wichita Falls
|
TX
|
76301