Hi, just a reminder that you're receiving this email because you have expressed an interest in Wichita Falls Metropolitan Community Church. Don't forget to add
pastormel@wichitafallsmcc.org
to your address book so we'll be sure to land in your inbox!
You may
unsubscribe
if you no longer wish to receive our emails.
| | |
| --- | --- |
| | 9 May 2014, In this Issue… |
WHO WE ARE…
Wichita Falls MCC is an
exu
berantly inclusive
,
loving
, and
serving
community of faith offering
God's promise
,
Christ's salvation
, and the
Holy Spirit's comfort
to all. Our mission to accomplish this vision of our church is to:
Gather in compassionate kinship
with acceptance of all,
Encourage awakenings
within the diverse paths of following Christ, and
Celebrate
a common faith in a
loving God
,
endless hope
in the face of suffering and doubt, and the many
gifts of the Spirit
present in the Body of Christ.
It is our sincere desire that you find a warm welcome at Wichita Falls MCC,
and a place you may want to seriously consider as

your spiritual home

.
MOOOOOVEEEEE DAY…

MSU/MCC Documentary is Finally Here!
WORSHIP THIS WEEK
10:00am – Hospitality Hour
11:00am – Worship
Sermon Title: "Mama Knows"
Scriptures:
2 Corinthians 3:7-18 (NRSV)
Psalm 139:13-16, 23-24 (MSG)
HELPING OUR COMMUNITY
An integral part of being a community of faith is founded on the ways in which we reach beyond our doors and into the community around us. As Jesus did, we best serve God when we choose serve others. Here's what's going on and coming up in service to others.
Get Busy, Live Better!
WANT TO SERVE???
We have plenty of opportunity! Here are a few things on our church service wish list…For all of these, contact Pastor Mel with your interest via phone (214-500-1935) or simply reply to this email!
Water the garden with our stored non-potable water.

Purchase supplies for a new attic door. (approx. $250)

Purchase supplies for extension on back gutter. (approx. $75)

Install a new attic door.

Help attach gutter extensions.

Help the Hospitality Team serve on Sunday mornings.

Join us on May 8th, 6:30pm, to create Homelessness Survival Kits.

Volunteer with Vacation Bible School this summer. (contact Kelly P., or reply to this email)

Help with plans for transforming the old baptistry into a storage closet.

Help purchase supplies for, or build, a permanent ramp between the sanctuary and fellowship hall for accessibility to the back restroom.
COMING IN CONCERT
Ray Vester in Concert! May 17, 2014 | 7:00 pm
Much talented, Rev. Ray Vester, is joining us on May 17th for a concert event! This even is free to attend, and a love offering will be taken for Ray as his ONLY compensation for this visit! Please make plans to attend!!!
About Ray…
The youngest of three siblings, Ray Vester was born and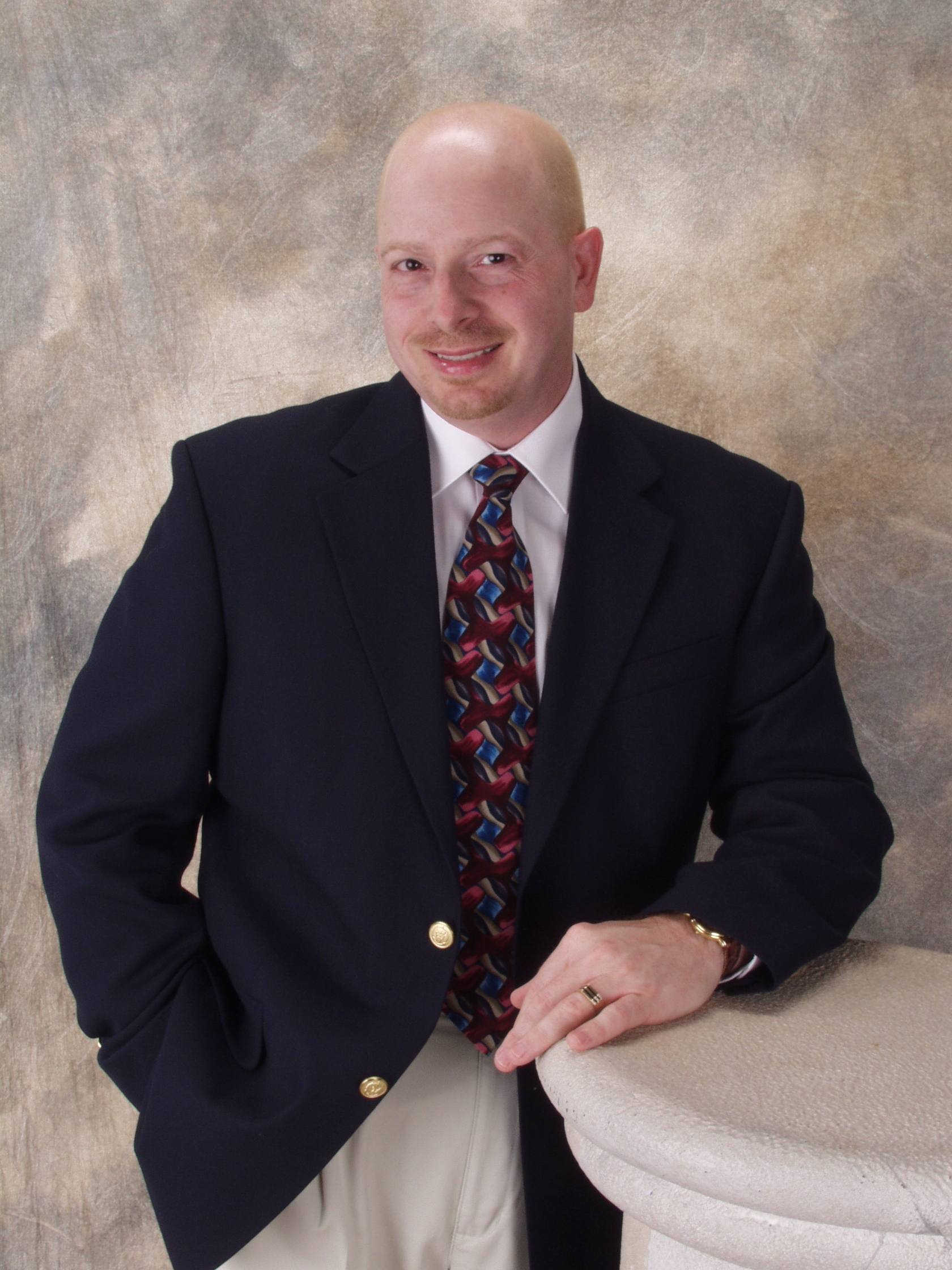 raised in Rocky Mount, NC. At an early age, he became a Christian and soon after southern gospel music became his passion.
At the tender age of 19 Ray recorded his first record in 1979. The first song he ever wrote was on this record. "Come Soon Jesus" was the song and was recorded by several other groups over the years. Shortly after recording his first record Ray formed his first trio called "The Faith in Action Singers". The group enjoyed some success for several years but the group was retired in 1982.
After all the years of being silent in southern gospel music God made a way for Ray to sing again! January 2003 was a sad time in his life but yet a new beginning. Ray was comforted and inspired by God through music in the days following his mother's death. He sat down at his keyboard with a sense of urgency and God began to pour new songs into his spirit. Ray returned to the recording studio March 28, 2003 to record the new CD entitled "Back Again". His mother Arlene Vester wrote two special songs "Rejoice in God's Love" and "Jesus Is My Everything" on the CD.
Ray Vester shares much more of his testimony as he travels all over the US doing concerts and preaching along with a lot of anointing and a little humor thrown in for good measure…well a lot of humor! Don't miss it!
TIME TO MAKE YOUR PLEDGE!
$24,000 PLEDGED SO FAR!

In March, we approved our 2014 End of Year budget. Now, It's time to join efforts and plan how we will meet that goal!
Pledge Sunday (goal date to meet budget): May 25, 2014.
This Sunday, pledge forms will be available for you to pick up and pray over. Alternately, you can download your form HERE and make your pledge now! Return the form to church during worship, or mail to 1401 Travis St., Wichita Falls, TX 76301.
For your prayer time…
Click here to take some time to read our Seventh Practice of Ministry in Community: Generosity. We have a common goal…and it'll take everyone's attention and dedication to meet it.
For the remainder of this year, our total goal to pledge is $57,897 to December 31, 2014.
For those who have pledged prior to this pledge drive and who have consistently pledged under the $102/month, please consider pledging at a level of $24/Sunday. If all of our members did this, we would MEET budget!!! One dollar for every hour of Sunday! Brings new meaning to the hymn, "I Need Thee Every Hour!"
Lastly…if you 1) cannot pledge this year, or 2) must reduce your pledge, please know that your gifts – in any capacity – are MOST welcome and MOST appreciated. This pledge campaign and our common goal to meet the budget amount is meant to bring us together, not separate us from one another. Just know that you are still and always will be a valuable part of our community. Please don't let financial changes remove you from our church body!

Let's pledge together to meet
the needs of our church!

ADDITIONAL NEWS…
MARK YOUR CALENDAR – Vacation Bible School is Coming…
July 28-August 1! More information coming soon!
—————–
Save the Dates: June 17, July 15, August 19
Come help us serve those in need! Arrive at or near 5:30pm. Dinner service starts at 6:00pm and ends at 7:30pm.
———————
CREATING A LIFE THAT MATTERS
Pray for Your 2013-2014 Class!
The class for this year's CLM study is 7 members strong! Please keep Kim F, Laura N, Crystal N, Shirley M, Deon W, Pam F, and Janise S as they take on this journey of rediscovery! We've entered course 2…Rediscovering Relationship with My Self!
—————-
GENDERQUEST
Let's Get Together, Yeah, Yeah, Yeah!
Join us for our monthly meeting of GenderQuest. We meet on the 2nd Tuesday of the month at 6:00pm in the WFMCC Sanctuary. Got gender? Then GenderQuest is for you!
OVEREATER'S ANONYMOUS
Compulsive overeaters are invited to a weekly meeting of Overeaters Anonymous on
Saturdays from
9:00 – 10:00 AM
at
WFMCC
at 1401 Travis (at 14th Street.) Please use the side door on Travis Street rather than the front door.
For more information, contact Linda at 940-723-4395.
COMMUNITY GARDEN HARVESTS FEED 20 FOLKS!
This past weekend, we harvested lettuce from our community garden. Four quart bags full went to individual garden workers…and offered some tasty salad! Fifteen (yes, that's 15) quart bags full went to Faith Mission and offered some tasty salad to 30 folks. PLUS: two of our own in need were able to enjoy a healthy lunch at church. … … … And because of the method of harvest, the lettuce is STILL producing and will offer meals again in a few weeks.
If you've not taken time to work the community garden – for your own harvest, or to be of service to others – please make some time! The garden is open on Tuesday mornings from 9am – 11am, during any church event (like music rehearsals on Wednesday nights), and by appointment. We have plenty of folks able to open the gate for you…just let Pastor Mel know when you can make time to be there! (214-500-1935)
Keep up the good Gospel, MCC! You Are Loved!
Let no one tell you otherwise!
Yay, God!!!
Wichita Falls Metropolitan Community Church
|
1401 Travis Street
|
Wichita Falls
|
TX
|
76301