Wichita Falls MCC…You are Welcome Here!
5 August 2016
---
Vacation Bible School – "Sky"
Join us for a fun time when the sky's the limit and God can do ANYTHING!  After all, EVERYTHING is possible with God!
Chidlren will learn to "Trust God" no matter what happens and inclusive of who they are.  You're a part of God's plan, and God will welcome you with open arms!
August 10-12, 6:00-8:30pm
FREE to attend!  Dinner for the children is included.
Register Here! >>
---
 

General Conference 2016

Pastor Mel and Crys mcDonald represented Wichita Falls MCC at our denomination's General Conference in Victoria, British Columbia, Canada this July.  Here are a few updates about their work and the work of the conference…

Governing Board Election

The General Conference successfully elected to fill all seats available on the Governing Board.  Serving on the Governing Board are: Kimberly Brown, Rev. Dr. Stephanie Burns, Rev. Joe Cobb, Angel Collie, Mark Dalgleish, Rev. Jakob Hero, and Rev. Dr. William Hubbard Knight

Bylaw Changes and Updates

All bylaw changes presented to the General conference were passed.

Moderator Election

The General Conference was unable to elect a Moderator to begin service in October 2016.  In the event that a moderator is not elected at General Conference, the Governing Board is authorized to appoint an interim moderator for service until the next General Conference.  

Please keep the 2016 Moderator Candidates in your prayers as they move into the next phase of their ministries.  Rev. Elder Diane Fisher, Rev. Elder Darlene Garner, Rev. Elder Hector Gutierrez, and Rev. Irene Laudeman.

Conference Accessibility

This conference was heavily challenged by access issues including auditory, visual, mobility, cognitive and environmental.  However, due to the high visibility of access issues, more than 35 people have joined the effort to ensure access in all areas for future conferences!  Please keep Pastor Mel in your prayers as planning ensues for the 2019 conference.  

2019 General Conference is in…ORLANDO, Florida!

Your Church Leadership…

Board of Trustees Members
Wendy Boone, Kristen Kleist, Shirley Miller, Beth Romm, Gary White
To contact the board: Board@WichitaFallsMCC.org

Lay Delegate
Crys McDonald

Deacon Council
Kelly Poer, Gail Murphy, Laura Nix, Cathy Youngblood, Lois Wagner

Youth & Children Ministry
Kelly Poer

Hospitality Ministry
Lois Wagner

LGBTQIA Programs
Anita Higgins

Membership Development
Kim Haskin & Beth Romm

Safety Team
Anita Higgins, Kristen Kleist, Crys McDonald

First Aid Team
Anita Higgins, Kristen Kleist, Selese Regouby

---

WFMCC on YouTube!

Our church is on the 'net!  Check out our YouTube Channel and watch worship online! 

---




Downtown Dinner welcomed 68 folks this month (July)!  Special thanks to MCC volunteers who made EXCELLENT homemade burgers, per the request of our Downtown Dinner "regulars."  Next Downtown Dinner is August 16th.  Come out and help!
---
In Worship…
Beginning this Sunday, "Beyond the Violence".  We will explore Scripture that addresses violence and the response expected of those who follow Jesus, the Christ.
July 31
Title: A Complete 180
Hebrew Scripture: Genesis 9:5-6
Text of The Way: Matthew 26:47-56
August 7
Title: Recalculating
Hebrew Scripture: Isaiah 60:17-19
Text of The Way: Matthew 5:38-48
August 14
Title: Higher-Power Play
Hebrew Scripture: Proverbs 3:27-35
Text of The Way: Hebrews 10:30-39
August 21
Title: Deliverance
Hebrew Scripture: Psalm 140:1-5
Text of The Way: Romans 12:14-21
August 28
Title: Bound Together
Hebrew Scripture: Hosea 4:1-4
Text of The Way: Matthew 22:1-10
September 4
Title: Hospitality, Not Hostility
Hebrew Scripture: Genesis 19:1-10
Text of The Way: Matthew 18:15-20
September 11
Title: Beyond the Violence
Hebrew Scripture: Genesis 4:1-10
Text of The Way: Galatians 5:13-6:2
---
Community Building (Up)
Beginning in June 2016, WFMCC has received responsibility for a yard care contract to care for the yard at the Berry Brown house – a Wichita Falls landmark.  This contract will provide an estimated $2,400 toward our building loan payoff each year.  We've been working hard already to get the yard to our maintenance state, after former caretakers were unable to stay ahead of the massive growth following May rains.  
"Built in 1892, this two-story Victoria-style redwood house was built. It is believed to have been ordered from the Montgomery Ward catalog. The house got its name from one of its owners, a well-respected City Alderman in the late 1940s. The house, a Wichita Falls Landmark, sits on a lot lined with the original iron picket fencing." preservationtexas.org
The yard at this address is substantial. Tuesday Morning Crew (meeting Tuesdays 9am-12pm) will devote at least one week's work per month to the Berry Brown house lawn.  Volunteers are welcome to come at your convenience to help care for the yard.  As a representative of WFMCC, you are welcome to work.  The site has NO utilities.  All help is appreciated and benefits the church!
To date, we've raise $540 toward the mortgage loan!
That's 1/3 of the way to meet our $1500 matching grant!
---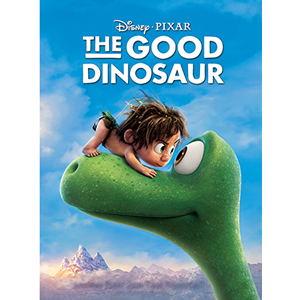 Movie Night
Our next Movie Night will be August 20th at 6:00pm.  The movie…
The Good Dinosaur
Luckily for young Arlo, his parents (Jeffrey Wright, Frances McDormand) and his two siblings, the mighty dinosaurs were not wiped out 65 million years ago. When a rainstorm washes poor Arlo (Raymond Ochoa) downriver, he ends up bruised, battered and miles away from home. Good fortune shines on the frightened dino when he meets Spot (Jack Bright), a Neanderthal boy who offers his help and friendship. Together, the unlikely duo embark on an epic adventure to reunite Arlo with his beloved family.
---
Strategic Plan Updates…
Wichita Falls MCC's congregation passed a Strategic Plan for 2015-2020.
Currently working…
Promote Building Rental – We are looking for a leader who will post rental advertisements on a bi-weekly basis on free trading posts, craigslist, texhomahomepage.com, and others.  If you're interested in helping, please let Pastor Mel know!
Bolster Social Ministry – Social Ministry is at work!  Movie nights are well attended (7+), our participation at Pride in the Falls garnered several visitors, and our monthly potlucks are scheduled to resume in July.  Next potluck: July 17th!  
Membership Cultivation – Membership is now at 42 (June), an increase of 14 since January 2016!  Next membership class:  July 23, 2016 at 10am.
Rebuild Children's Ministry – Eliza (and/or Meredith) continues to offer children's church playtime during worship every week.  Our children's moment has had up to 8 children at once!  We will be hosting VBS the first week of August, as well.  Volunteers, contact Kelly Poer at deacons@wichitafallsmcc.org.  
Grow Garden Ministry – We are harvesting tomatoes and okra.  We provided several pounds of greens and lettuce to Faith Refuge in late May.  Okra has already been distributed to several households.  
Mission/Outreach Program w/tees – Tees are ready for pickup, if you provided your shirt.  If not, tees are available for $10 by contacting Anita and KK!  Send an email to missions@wichitafallsmcc.org.  
Pew repair/reupholster – This item has been moved to the 2020 goal year.  At this time, the pews are in good condition, and money raised for building improvements can be better spent elsewhere.
---
Stewardship Note
Change for Change is back!  We helped raise the total $1500 needed for the remainder of Crys' travel to/from General conference, in part through your extra change.  Now we're switching gears!  Change for Change will be dedicated to paying off the building.
Also, we are revamping Month of Sundays giving club!  Join now!  Month of Sundays is a special giving program whereby 12 individuals/households provide $50 per month OVER AND ABOVE their regular tithe specifically for paying the building mortgage.  This frees up $600 for ministry!  Want to be part of that 12?  Join now!  Send in your extra Month of Sundays donation through our offering (mark it "Month of Sundays") or you can give online here!
Did you know???  If 20 of our folks/households gave $42 more each month in addition to their regular tithe, we would be at budget!  That's only eight visits to Starbucks!  Can you help?  Start today!  
---
Get Married @ WFMCC!
Members of WFMCC may reserve the church building for free.  Non-Members are asked to provide a $100 donation for building use. For more information, contact 940-322-4100 or email us at info@WichitaFallsMCC.org.
---

Spiritual Development Study – Living the Questions
LtQ is an open-minded alternative to studies that attempt to give participants all the answers and instead strives to create an environment where participants can interact with one another in exploring what's next for Christianity. LtQ features thirty acclaimed scholars, theologians, and experts. Each session will be one hour. The 20-minute video segments include conversations with leading voices of faith, digital stories illustrating aspects of an evolving faith, and concrete spiritual practices and disciplines.
Sundays, 4:00pm

---
Annual Membership Renewal
First implemented in 2014, all members are asked to prayerfully consider recommitting our time, talent, and treasure for this coming year as a member of Wichita Falls MCC.  We do so because our bylaws and membership covenant affirm that membership brings with it expectations for involvement in church activities, presence and participation in worship, and investment in the church's health.  We want to have 100% of our active members affirm membership, and would love to see 100% of our inactive members return to church life with WFMCC.  You will have the opportunity to affirm your membership during worship over the next three weeks, or you may fill out this form to affirm your membership for 2016-2017 now.  Thank you!
And for those in our extended family who are not yet members…
Membership Class!!!
Are you interested in becoming a member of WFMCC?  Join us for Membership class! The next Membership class will be August 20th at 10am. RSVP to 940-322-4100! Plan on staying two hours.
Agenda:
Welcome & Opening Prayer

Sharing Our Experiences with WFMCC

UFMCC review – who & what is this denomination?

Our Church

Tithing & Giving: A Focus on Financial Health & Wholeness

Membership Benefits

Membership Expectations

Regular Attendance (Once per month minimum)

Recorded Financial Support

Involvement in Programs & Ministry

The Membership Covenant

Projected Join Date: December 6th

Closing Prayer
Documents…these will be provided at class, but in case you'd like to preview them:
---
The Life of the Church
Music Ministry
WFMCC Praise Team – We practice on Wednesdays, 5:45-7:00pm.   

Outreach – Serve with your church family!
Tuesday Morning Crew – Have a few hours to devote to those necessary "odd jobs" around church? Join the Tuesday Morning Crew! 9:00am – 12:00pm
Downtown Dinner – Help Serve the community while you experience the benefit of sharing Christ's love with others! Service: Every third Tuesday, 5:30pm
Community Garden Team
– The Community Garden Team is already being harvested.  The strawberries are in season!  Come join us in working the garden! 
Cleaning Crew 
– We need a team of folks dedicated to cleaning the church each week for worship, and deep-cleaning about once per quarter.  Please let Pastor Mel know if you're willing to lend a hand!
Social
Hospitality Hour
– Come to church a little early on Sunday and enjoy a full breakfast and time to connect! Service: Sundays, 10:00am
Potlucks – Bring a dish to share on these days!
o August 14th
Administration
Board of Trustees
– Next meeting on August 21, after church.
---
Also at Church…
INTO ACTION – ALCOHOLICS ANONYMOUS
Alcoholics Anonymous Alcoholics Anonymous is an organization of people who want to share their experiences, lend strength and help the members and others recover from alcoholism. Into Action Meeting Mondays, 7:00pm, in the rear fellowship hall. This is an OPEN meeting!
ALSO – An open potluck and speaker meeting happens every 2nd Saturday of the month, beginning at 5:30pm.  Join us!
---
Church Relationship Building
Are you struggling to connect with others at church? Finding that your expectations aren't being met? Need to speak with someone about getting and staying connected? Review these important documents adopted by our church in March 2014. These are guiding principles that help us all know what is to be expected, what we can expect, and how we can build lasting relationships with one another.
---